So why won't the 2007 World Series ball see Cooperstown you my be wondering? Well, in Papelbon's words "my dog ate it!" That's right, according to Papelbon, his dog ate parts of the World Series ball. Here's what Papelbon had to say about his dog and the incident.


"[The dog] plays with baseballs like they are his toys. His name is Boss. He jumped up one day on the counter and snatched it. He likes rawhide. He tore that thing to pieces." He then went on to say, "I'll keep what's left of it."

Hmmm, his dog ate it? Well, I'm sure

something

happened to the ball. But after Papelbon's World Series celebration, I'm

not

so sure that Papelbon remembers it.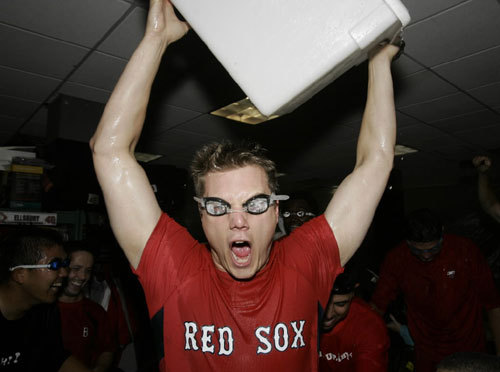 And that was before he made a helmet out of a beer box.